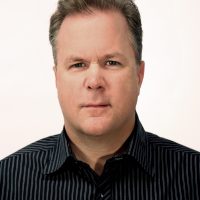 J.T. "The Brick" with Tomm Looney
J.T. "The Brick" joined FOX Sports Radio as the afternoon host in June 2001, and began hosting the weekday evening program "FOX GameTime React" in 2002.  In 2009, JT took over the 1 – 6 a.m. ET/10 p.m. – 3 a.m. PT weekday timeslot.
Before joining FOX Sports Radio, J.T. hosted the overnight show on the Sports Fan Radio Network for six years.  Not content with doing just one show each day, J.T. then went on to host both his overnight show and a national afternoon show for SportsFan.  He also spent six years as host of the Oakland Raiders pre- and post-game shows for KTCT-AM 1050 in San Francisco and the weekly Raider TV show, "Behind the Shield," on FOX Sports Bay Area.  JT has appeared as a guest expert on many network television shows, including "The Live Desk" on Fox News Channel, "Weekend Live" with Tony Snow, "Dayside" with Linda Vester on the Fox News Channel, "Hardball" with Chris Matthews on CNBC, "Scarbourgh Country" with Joe Scarbourgh and "The Abrams Report" with Dan Abrams on MSNBC.  He is also a regular sports columnist for MSNBC.com.  J.T. is married and resides in Las Vegas, Nev.
---
Yes, LOONEY is not only a nickname, it's his real last name, ironically!
In addition to being a well-known Southern California restaurateur and art gallery owner over the years, as well as a film producer, the LA-based TV & Radio sports anchor is best known for his quips and insight as co-host with J.T. "the Brick," nightly on FOX Sports Radio. His unique, stylish national sports reports have become an industry staple.
Previously, Tomm Looney was "the long-time voice" of THE BEST DAMN SPORTS SHOW, PERIOD on FOX Sports Net, explaining J.T.'s nick-name for Looney as "the long-time voice!" Looney was also the "voice" of McDonald's at one time.
As for his private life in the Hollywood Hills, Looney has said continually, "The private life of Shannon Elizabeth and I is exactly that … private."