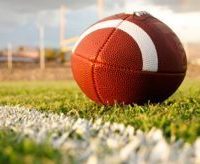 High school football has reached the unofficial halfway point of the year, and that means it's time to take a look at some of the leading headlines from around the Shoals. 
1.Mars Hill is a FORCE-To be fair, from what we saw back during the summer, Mars Hill being undefeated to this point is a really understandable feat. However, I don't think anyone saw the Panthers putting up these kinds of numbers. They have outscored their opponents by a total of 238-33. That is an offensive output of 59.9 PPG and a defensive hold of just 8.3 PPG. No, their opponents the first half of the season haven't all been world beaters (18-33 combined record); but those are still impressive numbers. The remainder of the year they still face 4A Central, 3A Lexington, and a 4-1 (at this point) Waterloo team. What Mars Hill has been able to accomplish has been fascinating. 
2.Replay has been absolutely useless.– Raise your hand if you thought this was not going to work from the beginning (raises both hands.) Looking back on it, my initial skepticism was what you were getting for the money. $5000 initially followed by $1500 each year after? For one, maybe two angles? No way, Plus, think about the games we've had in our area, how many would have come down to a replay review (definitely no Mars Hill games to this point?) We had four schools express interest in the system before the season and I know of at least one who decided against it. I get what the state is trying to do with replay, but maybe they should focus more of their energy on recruiting more officials so all games have seven man crews opposed to five. 
3. 4A region 8 has lived up to the hype- Each and every year, we talk about 4A region 8 being our version of the SEC West. This season looks to be no different. Brooks and Deshler are both undefeated in the region, Rogers has one lost one region game and Central has already been through the gauntlet as far as 4A region 8 play goes. Mark October 5th and 12th in your calendars as big time matchups as those are the Deshler vs. Rogers and Deshler vs. Brooks games. We may see this region come down to the wire. 
4. Junior Summerhill- The Shoals was set on fire when the details of this young mans story were revealed on Shoals Sports Talk a week or so ago. The transfer was ruled ineligible after photos made their way up the chain to the AHSAA where it was determined he was practicing before he should have been. He was not, and in my opinion the AHSAA missed on this one. Hopefully he will be able to play basketball in the winter. However, I don't think this fight is over. 
5. All aboard the Colbert County Indians train- After dropping the initial salvo to Central, Brett Mask's guys have been rolling. They rattled off four wins in a row and boast on of the area's top rushers in Ethan Smith. This Friday's showdown with the Deshler Tigers may be the toughest matchup all year, but a good showing definitely helps propel them to a deep run in the 2A state playoffs. 
6. As good as advertised- Coming into this year, there were a few teams that we knew where going to be impressive. Those teams have been just that. Brooks got off to a 4-1 start with it's only loss coming to a team that looks like and eventual state champion in Hartselle. Waterloo had a bit of a slip up against Hubbertville but beyond that, haven't played in what I would consider a close game. See above for the Mars Hill breakdown. These teams have played up to what we expected and look poised for something special. 
7. Better than what you bargained for- This is the thing I get the most excited about; teams being better than I thought they would be. I love "sticking it to the man" too, except in this case I  guess I am the man. One team that comes to mind are the Rogers Pirates. They graduated 19 players, lost their head coach to Arab, and had another coach retire. All those things add up to a down year. As Lee Corso says "not so fast my friend." Their offense is generating just under 33 PPG and they are holding opponents to just over 15 PPG. Alex Rogers has been a warrior and Clay Crafton has been the energizer bunny (seriously, the guy won't quit.) Their line is quick and plays just as hard as any team we've seen this year. Colbert Heights is had some of the same challenges facing them that Rogers did, minus a new HC. Sophomores all over the field and I believe just two seniors on the whole roster don't typically bode for another impressive year. The Wildcats don't seam to care though. Yes they lost the first three games, but they bounced back with big wins LC and East Lawrence. Looking at the remainder of their schedule, they very well may not lose another game.  All in all, an impressive year for Taylor Leather's mountain crew. The Colbert County Indians have over played expectations as well. Graduating a talent like Kobi McCoy is tough to overcome for most, but not the Indians. See above for more info on them. 
8. #playmakers- Take a look around he Shoals and you will see why each and every year we have god football. All Bryce Palmer has done is throw touchdowns( and run touchdowns and intercept passes.) Chris Silva, Carson Shaw, Lake Spurgeon, Jacob Bishop, Garder Flippo, and Joseph Hanson have all done the same. Noah Turbyfill, Ethan Smith, Kam Pritchard, Clay Crafton, and Jakailor Coleman have been grown men playing a high school sport at running back.  No-one can cover Hayden Stutts, Hayden Hester, Christian Irons, Cadarrius Thompson, Colby Scott, Tanner Wade or Braden McCaig. Lord help whoever Colton Vaden, Trey Patterson,  CJ Scott, Kiarion Freeman, Jacob Blasingame, Bentarious Gibson, Grant Wisdom,  Kion Dixon, or Jackson Bratton decide to tackle. And DO NOT throw in the area of Robert Fuqua, Cayne Balta, Jalen Lee, or AJ Cherry. By the way, this list includes players from Brooks, Colbert Heights, Colbert County, Muscle Shoals, Mars Hill, Cherokee, Deshler, Wilson, Florence and Waterloo. #playmakers
9. What is left?- A lot actually. Though we have seen some great games so far this season, the best may still be in front of us. Brooks host Deshler on the 12th of October.  Rogers host them on the 5th. Shoals Christian and Cherokee meet up on the 12th as well.  Mars Hill journeys to Waterloo on the 19th.  Colbert County plays host to Lauderdale County on the 2nd of November. I'm sure there will be other games that come up as we go along that are "one's for the ages." But I know these will be competitive.